Only took me forever.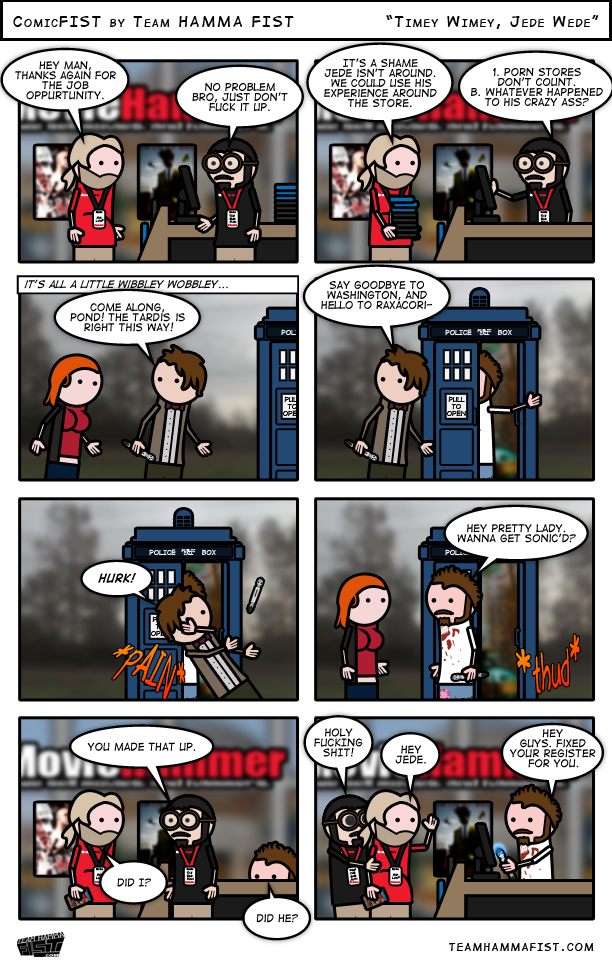 1. MovieHammer. We Sell Movies. And Hammers. (not in any way affiliated with any movie store franchise that may or may not be owned by a much larger game store franchise)
2. If you don't like Doctor Who, get fucked.
3. Yes I know that The 11th Doctor is carrying around The 10th Doctor's Sonic Screwdriver. If you really care that much, please get fucked some more.
I promise #24 won't take two years.
- Mr. Long